DRONE CONTROL
A little drone suddenly gets activated in the middle of a factory, discovering that the remote control boxes in there can be use to move around. Jumping out of the control range is gambling the chance of never turning on again, but its there really any other way out?

---
Controls
WASD / Arrow to move*
*Input will only be available when inside the range of a remote control box.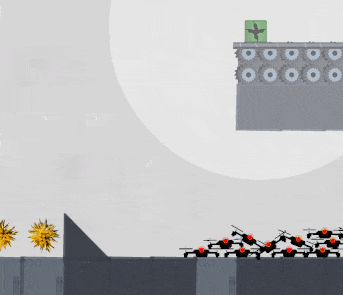 ---

Made in exactly 27 hours and 47 minutes for the GMTK Gamejam 2020, with the theme "Out of control".
Code by @galbix
Song is "Water" by SvDMIssion2

Download