Super Ness
•••

In Super Ness, you need to help boats...
so you can get pearls...

that can buy you stuff in the shop...
and let you change your style...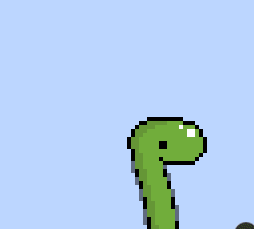 but be careful, there's many dangers lurking in these waters...



some not even from this world...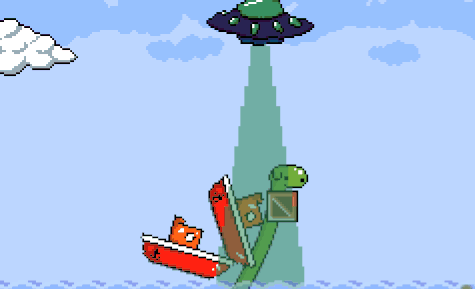 •••
Original version of the game made in 72 hours for the Quad Jam Fall 2019, theme "You are the monster".
Code by @galbix
Art by @alartsf
Music by Asor020
Download
Comments
Log in with itch.io to leave a comment.
I lowkey played this for hours and I'm not ashamed to admit it.
I want this on my phone. It's fun and adorable.
Yeah, I would love to make a mobile version, the controls may need some reworking to make it confortable to play, but its very much a possibility!

Cute n adorable! Good control and great head bob. I hope the dino can bark when I use dog head tho haha.
So cute! Nessy controls really well and the object behavior is good. The music is super nice :D

this game is adorable and well made! I love playing as a friendly monster just trying to help out my boat friends! I also love the mechanic of trying to do so just with my big ol' dino head.
Thank you taking the time to write such a nice comment! We're working on a slightly enhanced version right now, and is good to see people interested in the game.